MyShooter is a first person shooter game developed under C# using Tao opengl library
Features:-
MD2 Model loading
1-    Shotgun
2-    Opponents
3-    Bonus packs
Sounds
1-    Background music
2-    Shotgun reloading
3-    Shooting a bullet
Skybox
Skybox is used as an environment for the game that simulates the background world.
Bill boarding
Game uses bill boarding technique so that the opponents always rotate to face the hero.
Bonus Packs
The opponents leave a health packs randomly when they die and the hero can grab to increase his healthy status.
Jump
The hero can jump to bypass different obstacles.
Fog
Game uses fog technique in order to harden the game level so that far opponents would look foggy.
Screenshots:-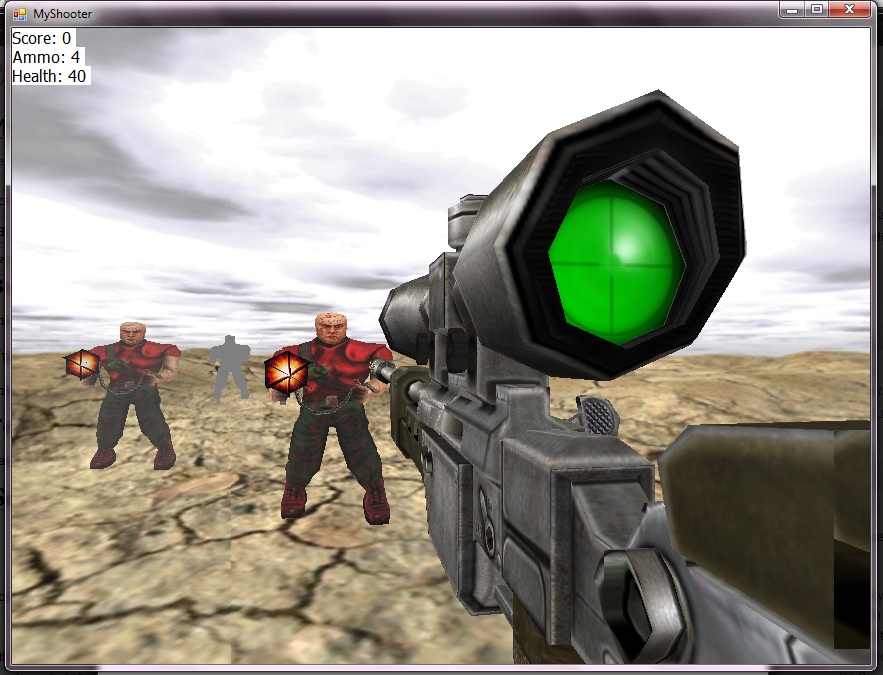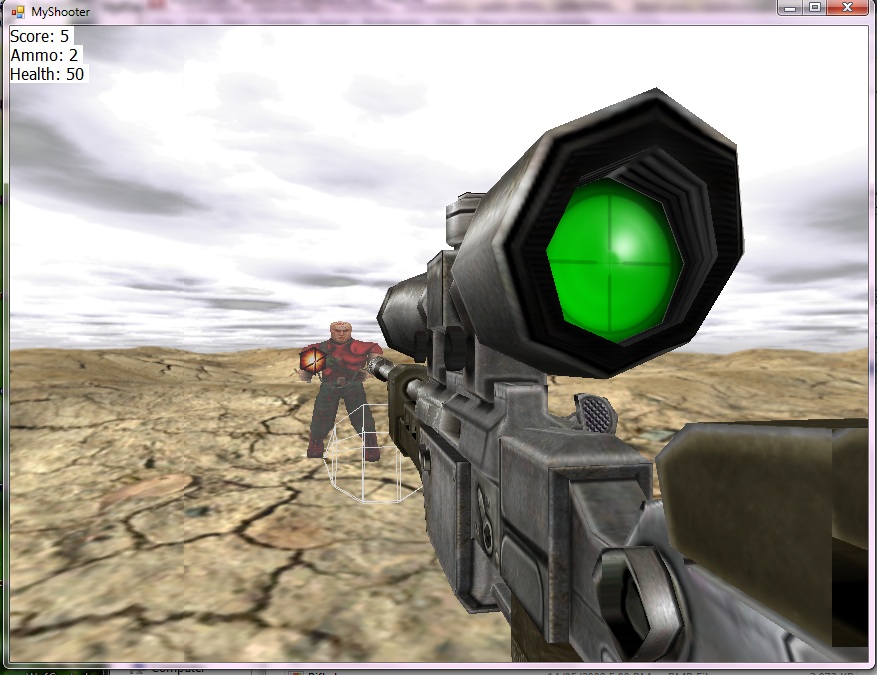 Download:-