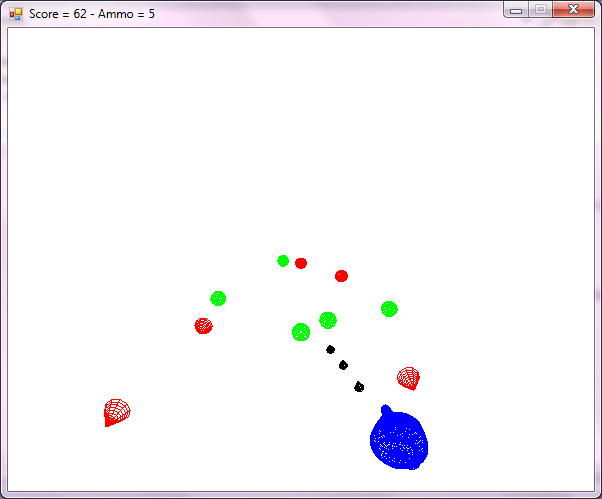 My Teapot is a Projective space 3D Game, the player tries to prevent the collision between the teapot and the red opponents, while go for the green ones.. Also they can shoot any red opponent.
..:: Controls ::..
W – Up
S – Down
A – Left
D – Right
SPACE – Shoot
..:: Download ::..
Please contact me through email to send you the source code.
..:: Prerequisite ::..
TAO OpenGL Library