Multilayer Perceptron (MLP) is a well known field of study in the Neural Networks.
It's has been widely used in various fields of machine learning.
Demo: An Optical Character Recognition (OCR) Demo on MLP library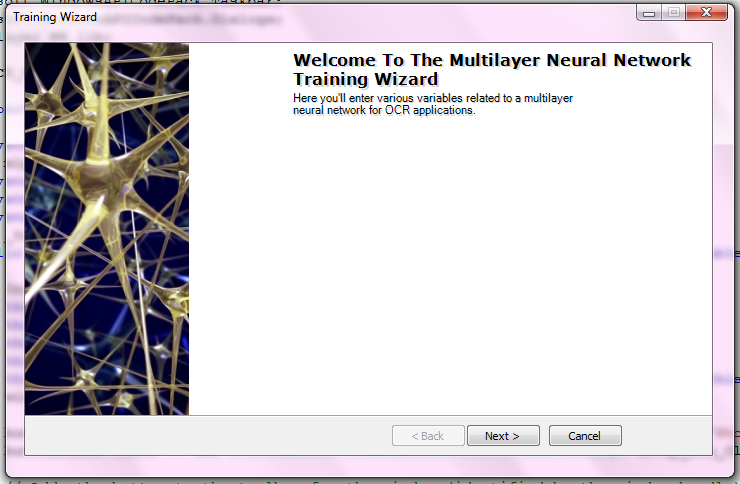 Wizard to assist user input for various setup parameters of the MLP.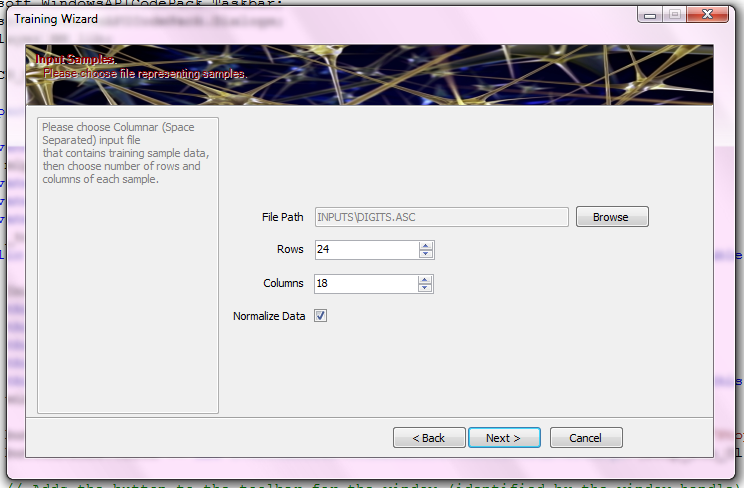 Specify File Path which contains Samples' Data with an option to normalize those features in the file.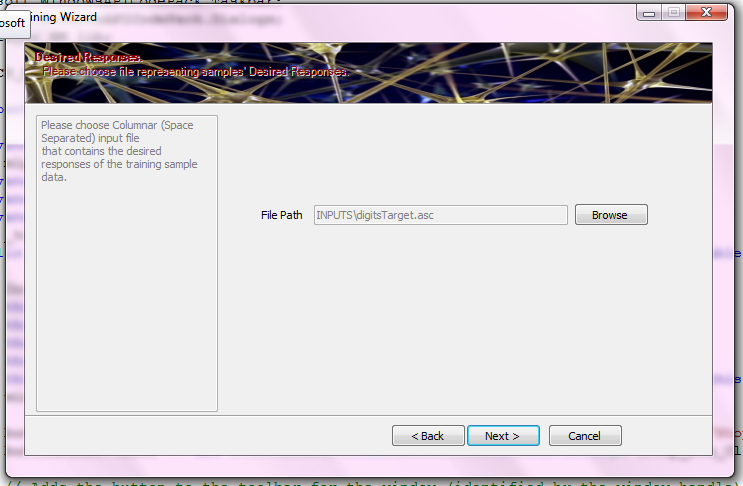 Specify File Path which contains Desired Data.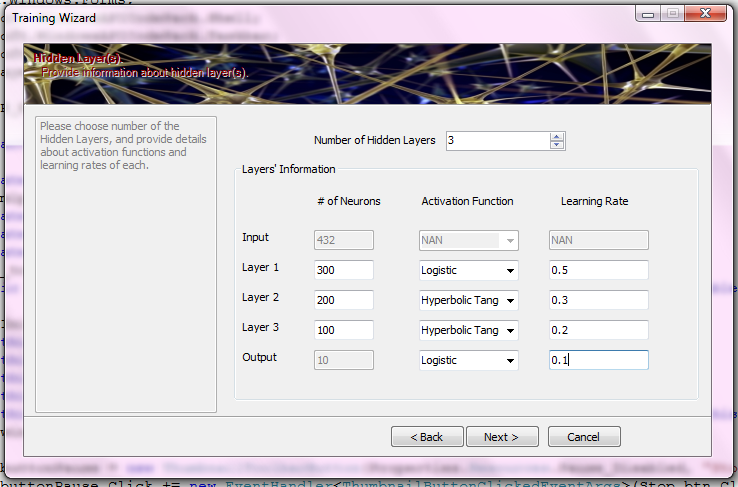 Layers setup, including activation functions and learning rates of each.
Note that input and output neurons are already pre-calculated from previous 2 wizard steps.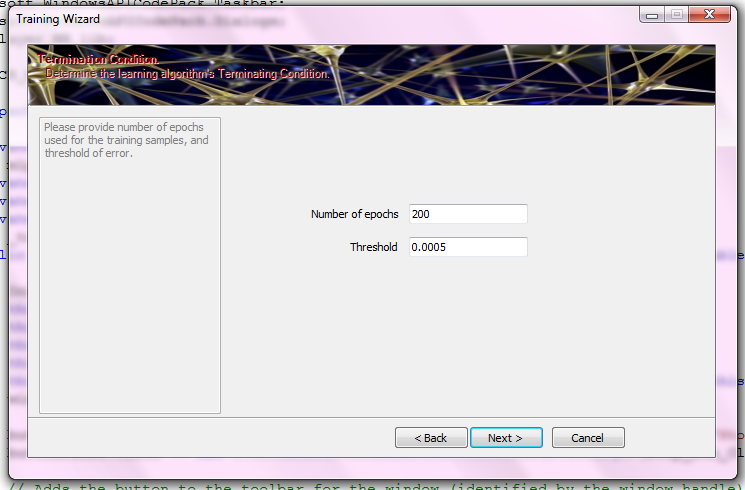 Specifying additional configurations for learning satisfiable conditions.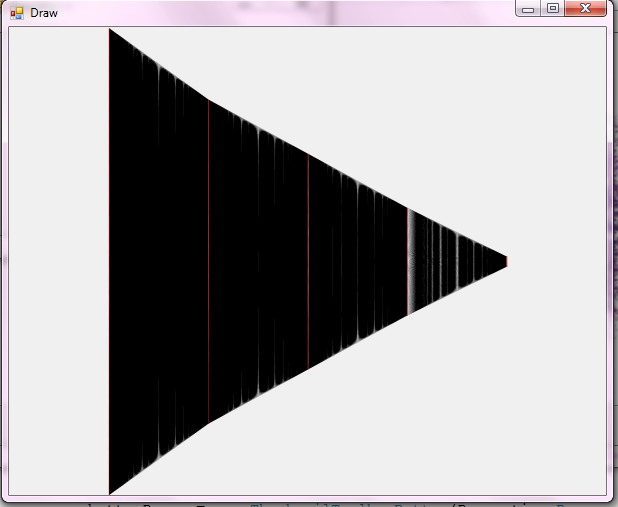 Additional Option to draw the MLP specified for demonstration purposes.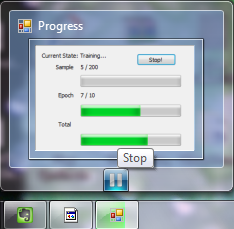 Learning in a separate thread with an option to stop at anytime.
Note that Demo has support for window 7 Aero and Taskbar features.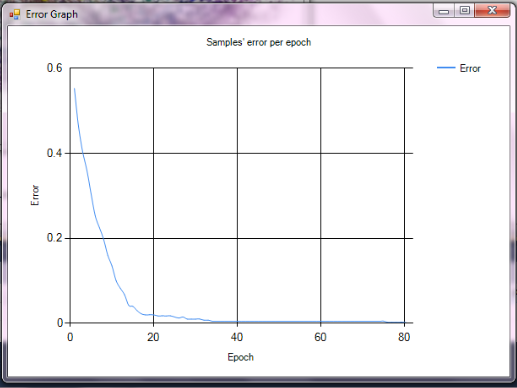 Learning error output graph.
Download:-
Tags: C#, Machine Learning, MLP, Multilayer Perceptron, Neural Networks, OCR