A Shortest Path Calculator for undirected graphs using Dijkstra's shortest path algorithm in PROLOG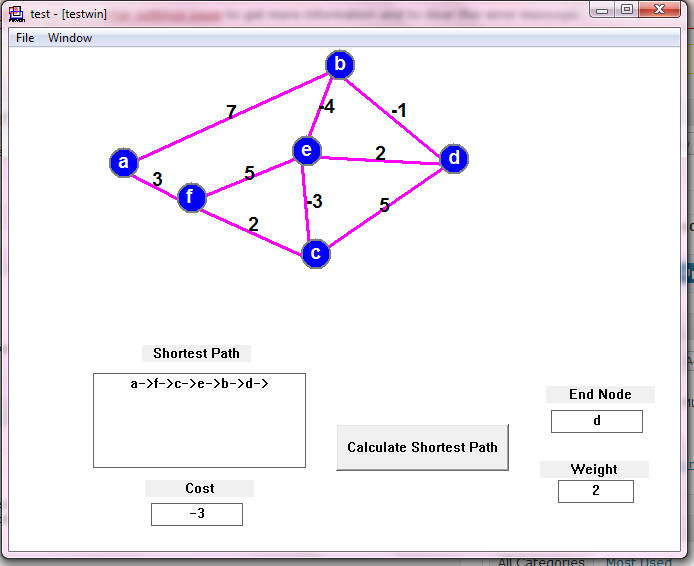 [HOWTO]
1- Use left mouse clicks to draw as many nodes.
2- Use your left mouse button to choose the start node, then the right one on the destination node to draw an edge
NB. You should specify the weight before drawing the edge
3- After drawing your graph, you'll need to choose your destination node using your right mouse button.
NB. Your start node will be always node 'a'
4- Click on Calculate Shortest Path button.
[DOWNLOAD]
Tags: PROLOG, Shortest Path